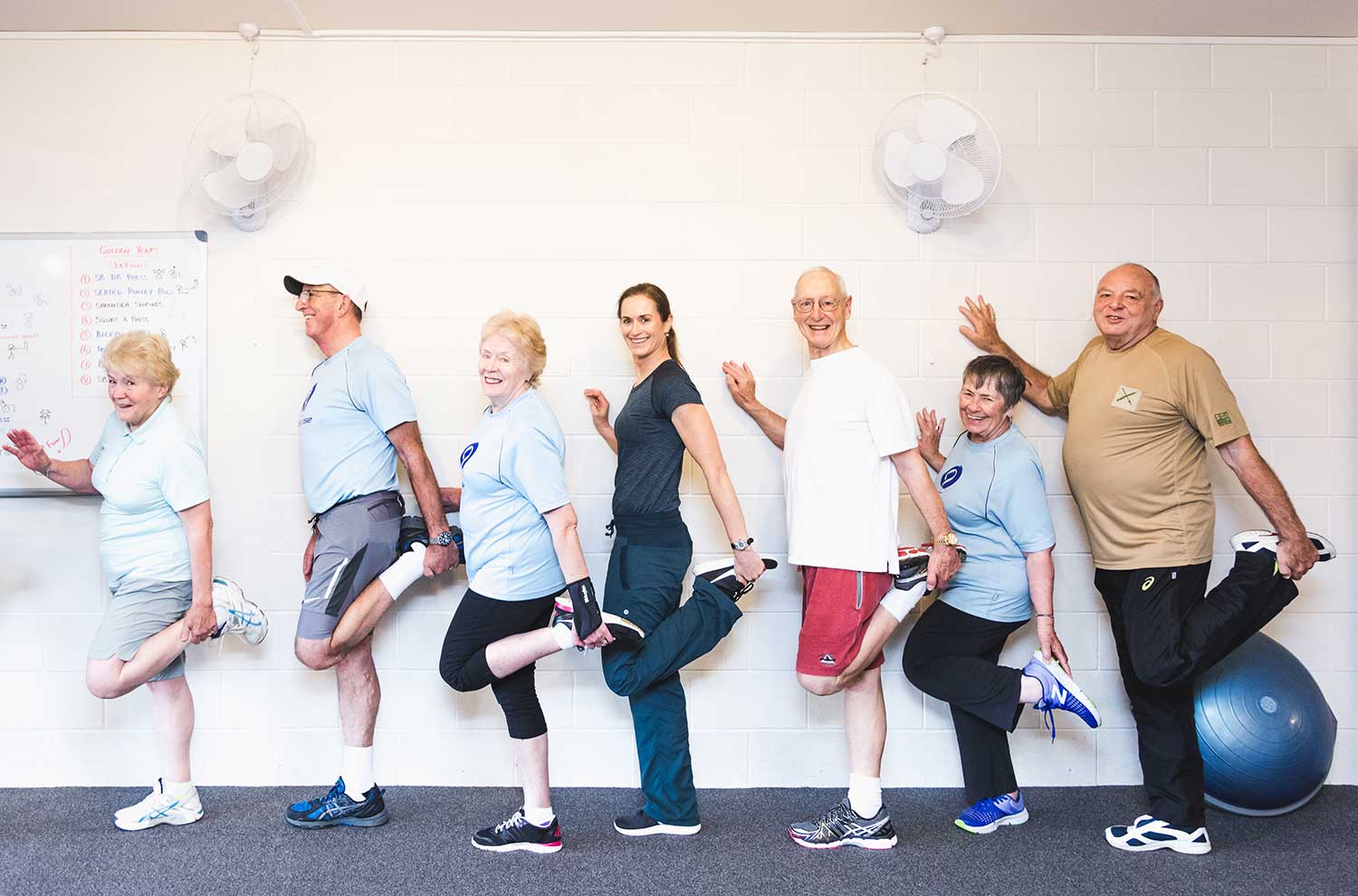 GOLDEN YEARS
CLASS TIMES
Wednesday 9:30am
Friday 9:30am
About
Our Golden Years classes are designed for participants over the age of 65 years. Each class is as gentle or challenging as each participant wants it to be. We start each class with a warm-up to music to get the body and joints mobile.
Wednesday's class is a series of weights exercises, focussing on general strength, while Friday is a circuit of various exercise stations with a combination of strength, body weight exercises and gentle heart rate activities.
Each class finishes with a combination of different exercises for balance, core and flexibility.
These classes are an An ideal way to improve your balance, co-ordination and range of movement, and let's not forget it's also fun and very sociable!
What to bring and wear
Golden Years involves using various pieces of equipment, so comfortable shoes to exercise in are recommended.
You may like to have a drink bottle handy or just use the cooled water fountain to refresh.
Comfortable clothing to move in, such as exercise leggings (either fitted stretchy or loose and baggy), track pants, or even shorts for lower half. A comfortable, stretchable top or t-shirt, and a warm top/sweat shirt to start and finish in on cooler days.
A hand towel for wiping a sweaty brow or hands, to place on benches you are using, or under your head if lying down may come in handy.
Book Your Class
View our full class timetable and book your beginner, intermediate or advanced pilates class today.
We look forward to seeing you there!