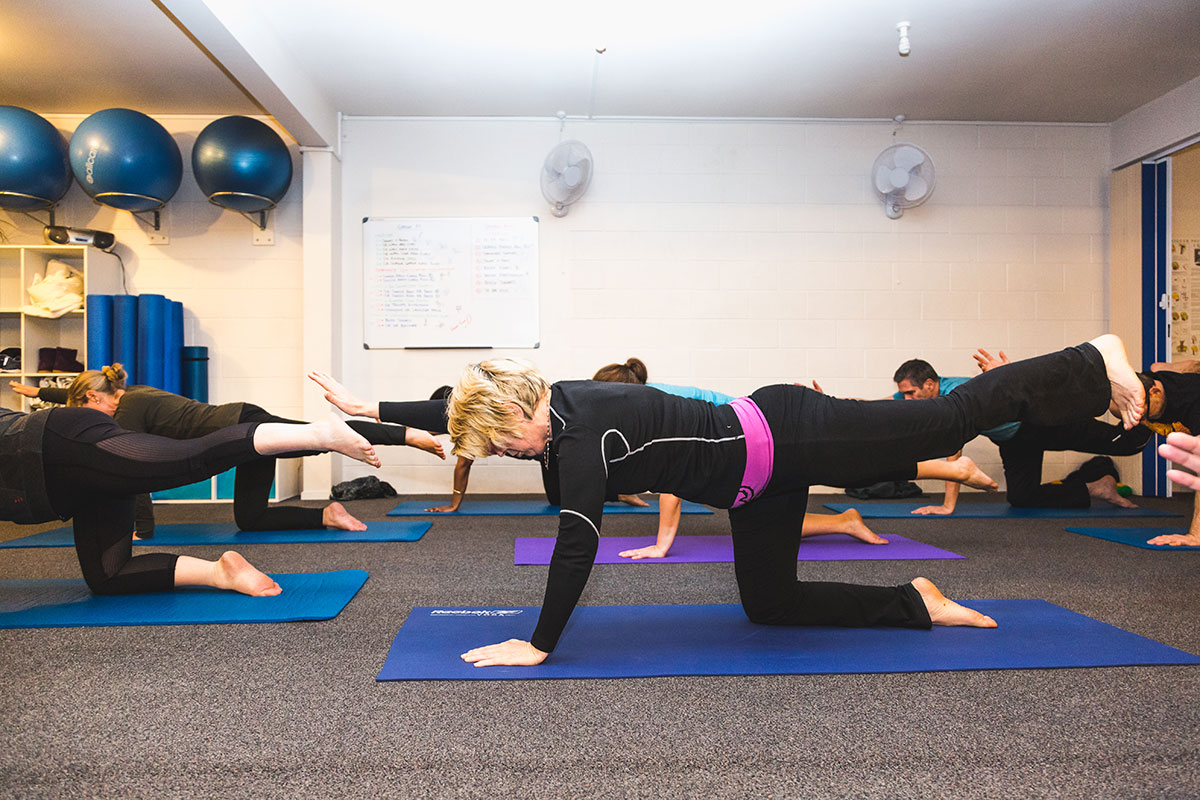 yoga
CLASS TIMES
Tuesday 7:00pm
Thursday 7:00pm
Friday 10:30am
About
Our yoga classes are based on Hatha yoga, with a touch of other styles, particularly Vinyasa Flow. The classes consist of holding poses and moving sequences, targeting a combination of strength, mobility, flexibility, body awareness, balance, breath and relaxation. You will be guided through each class, given options suitable for the level you are at.
Our classes will leave you feeling worked, re-energised and relaxed.
Feel the benefits of good posture, increased energy, flexibility and balance with this 60-70 minute class.
What to bring and wear
Yoga is performed with bare feet.
We have mats, however you are welcome to bring your own.
You may like to have a drink bottle handy (cold filtered water is available to refill).
Comfortable clothing to move in, such as leggings (either fitted stretchy or loose and baggy), a comfortable, stretchable fitting top that will stay in place during Downward Facing Dog and other inverted positions, and a warm top/sweat shirt to start and finish in on cooler days.
A hand towel for wiping a sweaty brow or hands, or to place under your head in lying down poses may come in handy.
Book Your Class
View our full class timetable and book your yoga class today.
We look forward to seeing you there!