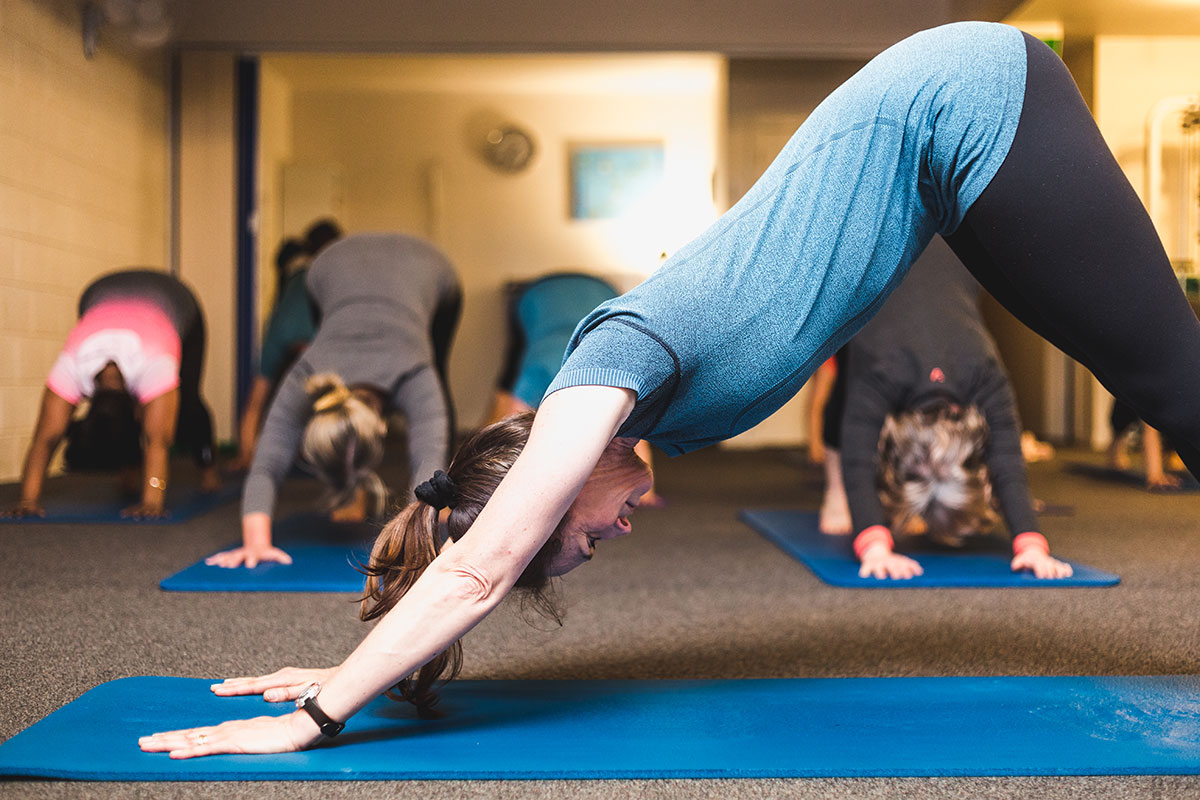 IT'S ALL ABOUT HEALTH, WELLBEING AND COMMUNITY
At O2 Exercise we're passionate about creating a warm, caring and welcoming environment where our members can feel at home and comfortable whilst working out and focusing on their health, fitness and wellbeing goals.
Located in the heart of Maungaraki's shopping precinct, we are conveniently situated for members of the local community and those further afield in the Lower Hutt area. Only 2 minutes from the Hutt Valley floor off SH2, with easy access and plentiful parking.
Our gym facilities are modern, tidy, with a spacious feel, and have everything you need for your workout. We have a range of group exercise classes that cater for people of all ages and fitness levels, making working out fun and sociable whilst delivering results.
Get together at Benedict's Cafe next door to O2 Exercise after your workout to continue conversations, refuel and relax.
Come and join our supportive community, improve your health and wellbeing and make new friends.
Everything you need in your local gym
Our boutique community Health and Fitness Centre has everything you need to do your ideal work out.
We keep our membership numbers to a minimum so you won't be waiting in line to use the machines or equipment.
Our rower, treadmill, upright bike, and cross-trainers are ideal for a cardiovascular workout, and our fully equipped weights section has everything you need for your muscle work.
Our dumbells range from 1kg through to 25kg. There is an ezy-bar and a long-bar that can take whatever weight you wish to challenge yourself with. Both benches incline and decline, with one allowing for leg extension and leg curl.
A dual-cable machine, Matrix Smith-machine, and a combined pull-up/triceps dip apparatus adds further exercise options.
For greater variety and stability focus work we have swissballs in a range of sizes that can be used with and without weights. Swissballs, medincine balls, balance cushions and wobble boards add variety to your workout and help with balance, stability, toning and core training.
After your work out be sure to use our foam rollers to loosen off and stretch out your tight muscles.
Need a hand getting motivated to work out? Our group exercise classes are the ideal place to build strength and fitness, learn new skills and make new friends. We also offer personal training options that are tailored to meet your fitness goals and help to fast track your fitness and push you harder.
Nestled in the heart of the Maungaraki suburb, it's likely you won't have far to go home after your workout, however our on-site bathroom and shower make it easy to freshen up after your work out if need be.
Celebrating 11 years
Since opening it's doors in November 2006, O2 Exercise Health Club has grown to be an integral part of the local Maungaraki community, as well as a great facility for people from the wider area who are looking for something different and personal from their health facility.
Founders Nikki Braniff-Jones and Reno Jones launched O2 Exercise with a goal to run a boutique style fitness club that was accessible and conveniently located, and could support people with their health, fitness and sporting goals in a warm, friendly environment.
After 11 successful years at the heart of O2 Exercise, in November 2017, Nikki and Reno decided it was time to say good bye to the O2 Exercise community and move on to new adventures.
A new chapter
O2 Exercise began a whole new chapter on 27th November 2017, when Toni Patchett, took over as the proud new owner.
Toni feels strongly about continuing the legacy started by a Nikki and Reno, and helping O2 Exercise's facilities, equipment, classes, treatments and activities to continue to grow from strength to strength.
Her vision is to keep the gym environment fresh, stimulating, gently challenging, and above all fun and welcoming for people from all backgrounds. She's passionate about supporting all of the gym's members to achieve their health and fitness goals, and to offering a holistic approach to health and wellbeing.
Get to know Toni
Toni has worked in the fitness scene, mostly corporate, for over 30 years! Her working career has been based mainly in Wellington, but she has also spent a few years recently overseas in both Chile and the Philippines.
Toni is fully qualified with a degree in Physical Education from Otago University, and a Diploma of Therapeutic Massage (NZ), through the Wellington School of Massage Therapy. To add to this she has trained in several complimentary modalities, and continues to update and progress in both the fitness and treatment areas.
Not only is Toni passionate about working the body, she's also a strong believer in caring for it too. She has worked with a wide range of people, from elite athletes to sedentary young, to retirees, injured to healthy, from many walks of life, countries and cultures, and has learnt to combine her skills to meet each of her client's needs. She has an understanding of each individual and meets them where they are, assisting them to where they want to be.
Make an appointment to talk with Toni about what tools are best to support your individual needs.
Toni offers a range of massage treatments from the O2 Exercise Health and Fitness Club to help members and non-members to recover, rehabilitate, relax and rejuvenate.